When you're struggling to find suitable employment, temp agencies are a lifeline. With a felony on your record, you'll need to find a temp agency that hires felons.
Fortunately, there are plenty of felon-friendly temp agencies across the United States, so let's jump in and get some more details.
List Of Temp Agency That Hires Felons Near Me in 2023

The following felony-friendly staffing agencies offer temporary jobs, temp-to-hire positions, and permanent positions.
You'll need to contact each agency and go through their application process to find out if you'll be accepted with your particular felony conviction.
Most temp agencies show current job openings on their websites. Browse the listings to see if they have suitable work before you go through the application process.
Job listings show the qualifications needed for each position, and some (not all) mention if criminal convictions are accepted, making it easy to cross unsuitable jobs off your list.
Here's our list of 22 major staffing agencies that hire felons.
1. Adecco
Adecco is a felon-friendly temp agency with offices across the nation. Their staffing operation covers a wide range of industries and skill sets.
Openings include positions in industrial, manufacturing, transportation, hospitality, warehousing, medical, accounting, tech, retail, marketing, customer support, call centers, human resources, engineering, and more.
2. Aerotek Recruiting
Aerotek Recruiting has branches all over the U.S. They're one of the largest temp agencies in the country and offer thousands of opportunities in every sector.
It doesn't matter if you're skilled or unskilled, Aerotek is bound to have a position for you.
3. All Team Staffing
All Team Staffing is another temp agency for felons to consider. With offices in 15 states, All Team Staffing provides workers for clients in the healthcare, hospitality, food processing, and light industrial sectors. They also have openings for administrative and clerical work.
4. Aramark
Aramark has branches in all 50 states. You can apply for temporary jobs or permanent positions through Aramark.
Aramark recruits skilled and unskilled workers for colleges, conference centers, hospitals, school districts, parks, and stadiums.
5. Artisan Talent
Artisan Talent is a specialized temp agency for skilled workers. Their clients range from small business to major brands.
If you're looking for temporary work in coding, digital marketing, UX design, or artificial intelligence, apply to Artisan Talent.
6. Customer Driven Staffing
This temp agency is limited to Florida, Kansas, North Carolina, and Tennessee. Customer Driven Staffing offers temporary and permanent positions in light industrial, construction, warehousing, clerical, hospitality, and technology.
https://customerdrivenstaffing.com/
7. Elite Staffing
Elite Staffing operates nationwide supplying 75,000 workers. If you're looking for a job in warehousing, assembly & manufacturing, skilled industrial, transportation, sales, customer service, or administration, check out their current openings.
https://www.elitestaffinginc.com/
8. Express Employment Professionals
As one of the largest felony friendly staffing agencies in the United States, Express Employment Professionals work with 79,000 client companies that need temporary and permanent workers.
They serve a wide range of industries, offering jobs in light industrial, skilled trades, healthcare, office services, professional, manufacturing, and logistics.
9. Frontline Source Group
This agency supplies skilled workers for a wide range of roles in engineering, finance, tech, accounting, healthcare, retail, customer support, and administration.
They offer contract work, permanent placements, contract-to-hire, and remote positions.
https://www.frontlinesourcegroup.com/
10. Integrity Staffing Solutions
Integrity Staffing Solutions fills positions for clients needing workers in light industrial, warehousing, clerical & administrative, professional roles, general staffing, and skilled trades.
You can even earn an extra income from the Integrity Staffing referral program.
https://www.integritystaffing.com/
11. Kelly Services
Kelly Services is a global staffing agency placing more than 400,000 workers every year. Offering a wide range of opportunities, Kelly Services is an ideal temp agency for felons looking for a new job.
Industries covered include engineering, education, construction, transportation, science, technology, telecoms, call centers, manufacturing, warehousing, hospitality, and logistics.
https://www.kellyservices.com/
12. Manpower
Manpower accepts felonies over 7 years old. With agencies nationwide, Manpower recruits temporary and permanent staff for many industries.
Jobs on offer include positions in hospitality, warehousing, manufacturing, light industrial, construction, oil & gas, logistics, call centers, customer service, marketing, and administration.
13. MVP Staffing
MVP Staffing provides temporary work mostly focused on light industry, food processing, landscaping, manufacturing, clerical, cleaning, warehousing, and transportation.
They have positions for skilled and unskilled workers and various shifts are available.
In some areas, workers are picked up from central locations and taken to the job site, which is ideal if you don't own a vehicle.
14. People Link Staffing
People Link Staffing offers temp, temp-to-hire, and permanent job opportunities in the industrial, manufacturing, and warehouse sectors. Work is available for skilled and unskilled applicants.
Commonly available roles include assembly line worker, welder, machine operator, warehouse associate, clerical/admin, and general laborer, but many more positions are available.
https://www.peoplelinkstaffing.com/
15. People Ready
People Ready provides workers for over 20,000 companies. They offer temp and temp-to-hire opportunities for skilled and unskilled workers in construction, food service, food packing, events, catering, hospitality, retail, transportation, warehousing, waste management, manufacturing, and skilled trades.
16. Pirate Staffing
Pirate Staffing focuses on manual work across a wide range of industries in California, Georgia, New Mexico, Louisiana, and Texas.
Positions available include sign holder, plumber, general laborer, warehouse associate, forklift operator, manufacturing worker, catering worker, CDL truck driver, food service worker, freight handler, and more.
https://www.piratestaffing.com/
17. Pride Staff
Pride Staff is a nationwide temp agency serving mid-sized businesses and corporations. They provide workers for a wide range of roles.
Positions felons can apply for include jobs in catering, manufacturing, food production, hospitality, warehousing, general labor, admin, technology, logistics, and more.
18. ProLogistix
ProLogistix supplies staff for warehousing and logistics.
The types of positions available include mechanic, warehouse associate, janitor, forklift operator, sorter, clerical assistant, machine operator, mail clerk, inventory controller, and more.
19. Randstad USA
Randstad is a major staffing agency with locations in every state. They cover a wide range of industries, including finance, engineering, healthcare, manufacturing, warehousing & logistics, sales & marketing, technology, and more. Check out their website to see the latest temp and permanent positions.
20. Spherion
Spherion only accepts felonies 7 years or older. This staffing agency has offices nationwide and supplies workers for administrative & clerical roles, light industrial jobs, non-clinical healthcare work, and customer service positions. Spherion offers temporary and permanent job opportunities.
21. Staffmark
Staffmark has branches throughout the country offering temporary work and direct-hire positions. Staffmark recruits for roles in manufacturing, warehousing, clerical and administrative, truck driving, skilled machine work, customer service, and many more.
22. The Reserves Network
The Reserves Network covers most industries and roles, providing temporary work and recruiting for permanent positions.
Some of the main sectors they work with are accounting & finance, engineering, executive & management, healthcare, technology, office & professional, real estate, and industrial & manufacturing.
How Do Temp Agencies Work?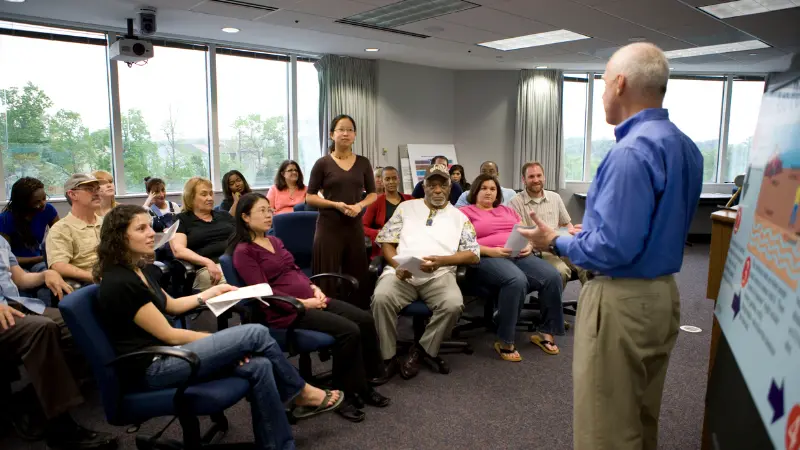 Temp agencies that hire felons provide temporary jobs to their clients. Clients may only need a temp worker for a few hours or a few days, but most positions are longer-term.
Once you're signed with a temp agency for felons, they'll find you jobs matching your skills and experience.
When you're working as a temp, the staffing agency is your employer. They're responsible for paying you and providing employee benefits.
Often temp agencies work as recruiters for permanent positions, too. Working with a temp agency can provide you with regular full-time and part-time temporary work, or be your route into a permanent position with an employer.
There are some downsides to temp work. The agency takes a cut of your income, meaning you earn less than a direct employee.
While some placements can last for months, it's possible you'll have shorter placements, being moved on just when you've got used to the work.
Despite those downsides, signing up with felon-friendly staffing agencies is a great way to find regular work. Even if they can't place you with your preferred job, they'll usually have something suitable on their books.
Summary
We've given you a list of some of the biggest staffing agencies that hire felons, but there are many more. Your town or city will have smaller felon-friendly temp agencies that work with local businesses.
To find these agencies, search online for "temp agency" or "staffing agency" followed by your location.
Another way to find temp agencies for felons is to search for "temp agency near me".
Sign up with multiple felony-friendly staffing agencies so you have the widest range of job opportunities to choose from.
See Also:
Charles Greg is the Co-Founder, Author, & Head Developer behind RentingtoFelons.org
With a lifelong passion for humanity.